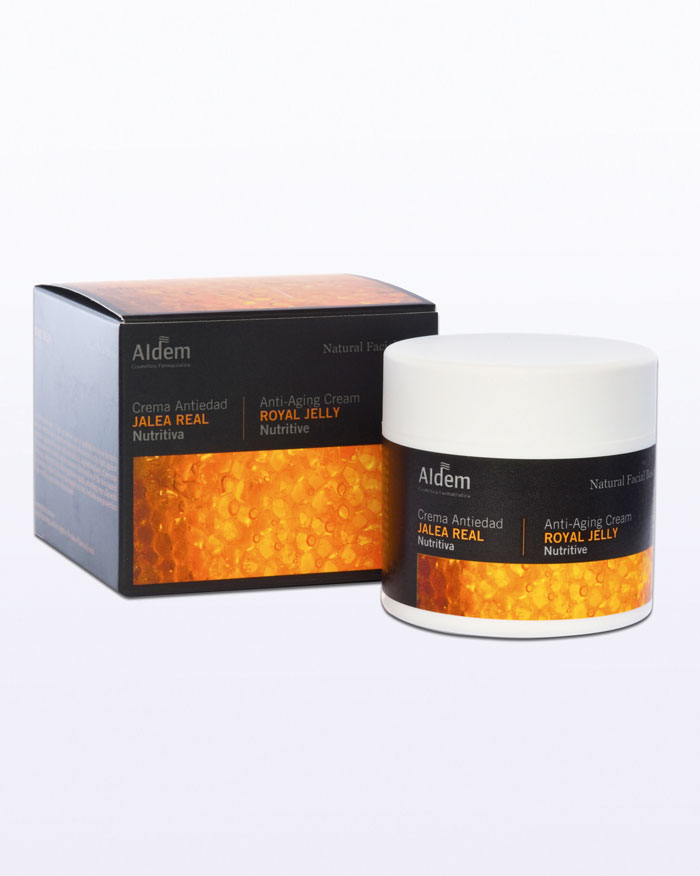 Anti-Aging Cream. Royal Jelly. Nutritive.
---
For all types of skin.
A light cream for ease of application whose formula incorporates the latest, most revolutionary discoveries in the fight against premature ageing of the skin: anti-free-radicals.
Applied regularly, it prevents the formation of wrinkles, avoids excessive deterioration of the skin caused by the sun, detergents and other aggressive agents, providing your skin with the elasticity required to keep skin supple yet taut. Includes sun protection to prevent the appearance of sun spots.
Top