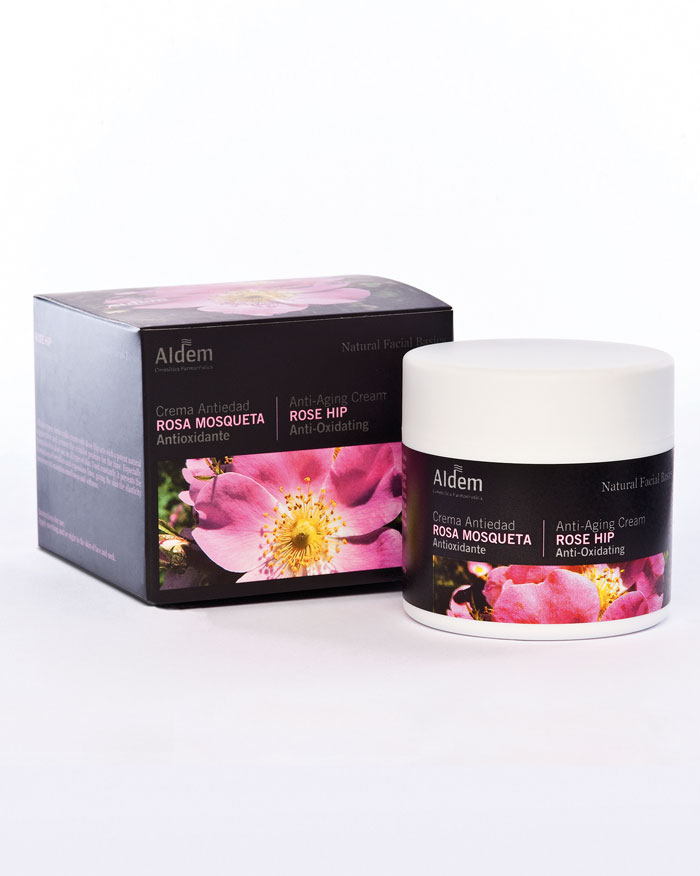 Anti-Aging Cream. Rose Hip. Anti-Oxidating.
---
All skin types.
Antiwrinkle cream with Rose Hip acts wich a potent natural regenerator and reduces the wrinkles produce for the time. Especially formulated to alow use on all types of skin.
Used constantly, it prevents the formation of wrinkles and expres-sions lines, giving the skin the elasticity neccesary to maintain smothness and softness.
Top