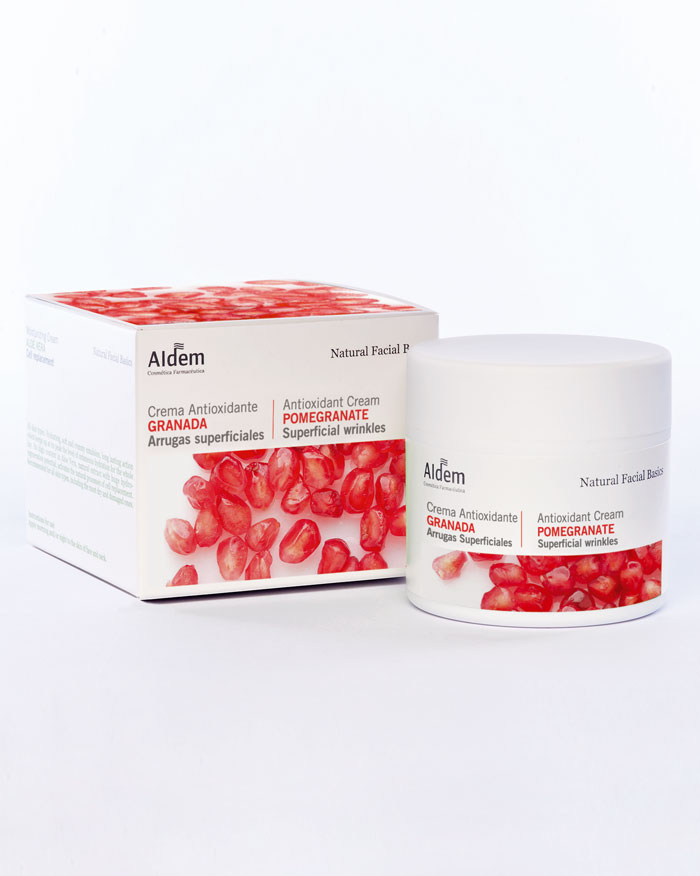 Antioxidant Cream. Pomegranate.
---
Rich and unctuous texture that melts into skin providing it with a sensation of comfort. It actively protects the skin, helping to prevent superficial wrinkles before they show up. It adds to its formula a powerful combination of anti-oxidants composed of pomegranate extract, polyphenols from grape's seeds and vitamin E.
This antioxidant super complex helps renewing and regene-rating the antioxidant ability of skin, and at the same time neutralizes the damage caused by the free radicals responsible of skin's premature aging. Skin shows smoother and softer, looking young and radiant.
With sunscreen.
Paraben free formula.
Top