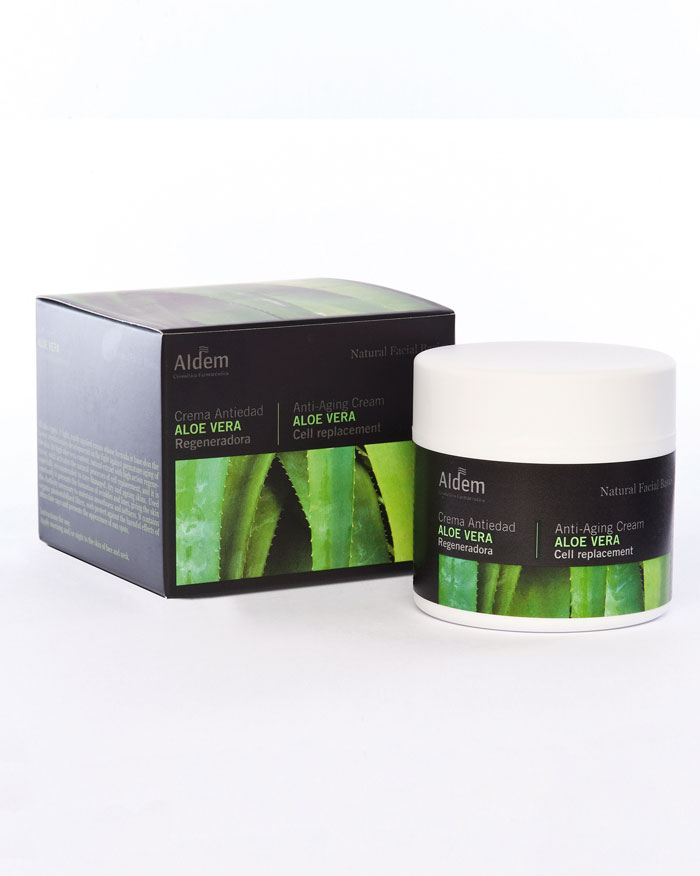 Anti-Aging Cream. Aloe Vera. Cell replacement.
---
All skin types.
A light, easily applied cream whose formula is base don the lastest revolutionary develop-ments in the fight against premature aging of the skin. Its high aloe vera content, natural extract with high action regenerative, wich activates the natural processes of cell replacement, and it is especially recommended to care damaged, dry and ageing skins. Used constantly it prevents the formation of wrinkles and lines, giving the skin the elasticity neccesary to maintain smoothness and softness.
It contains organic photostabilized filters, wich protect against the harmful effects of ultravilate rays and prevents the appearance of sun spots.
Top