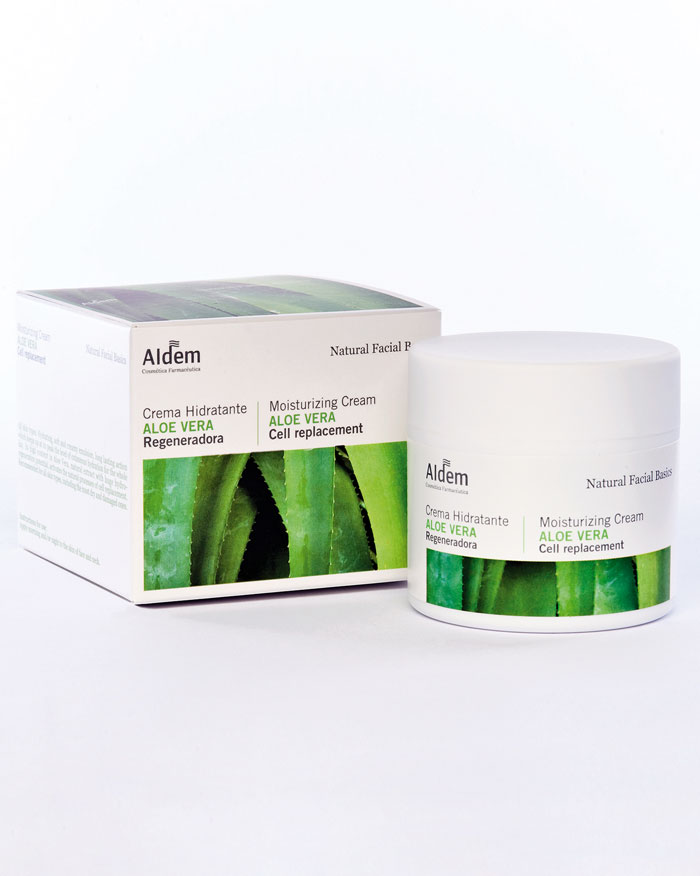 Moisturizing Cream. Aloe Vera. Cell replacement.
---
All skin types.
Hydrating, soft and creamy emulsion, long lasting action which keeps up at its peak the level of cutaneous hydration for the whole day. Its high content in Aloe Vera, natural extract with huge hydro-regeneration potential, activates the natural processes of cell replacement.
Recommended for all skin types, including the most dry and damaged ones.
Top